Here is the LIVE cooking segment from New Day Cleveland, 10-11 AM, Thursday, December 14th, 2017. I'm made something special from my newest Christmas novel, Christmas In Pilaf: Food For The Soul (Book 3).
The recipe is HERE.
Book 3 has been released and is NOW AVAILABLE. Kindle download is also available!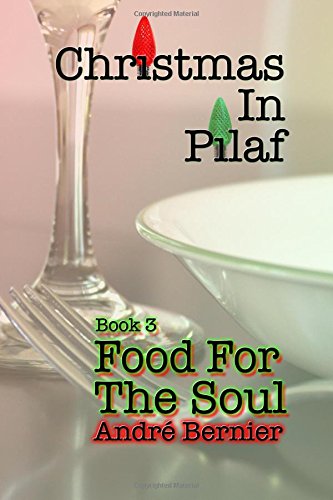 How did I come up with some of the plot ideas for Book 3?
We had a wonderful day in Vermilion at the Woollybear Festival! It was so much fun speaking to visitors about the book series, making Book 1 and Book 2 available. We had a great day of book sales.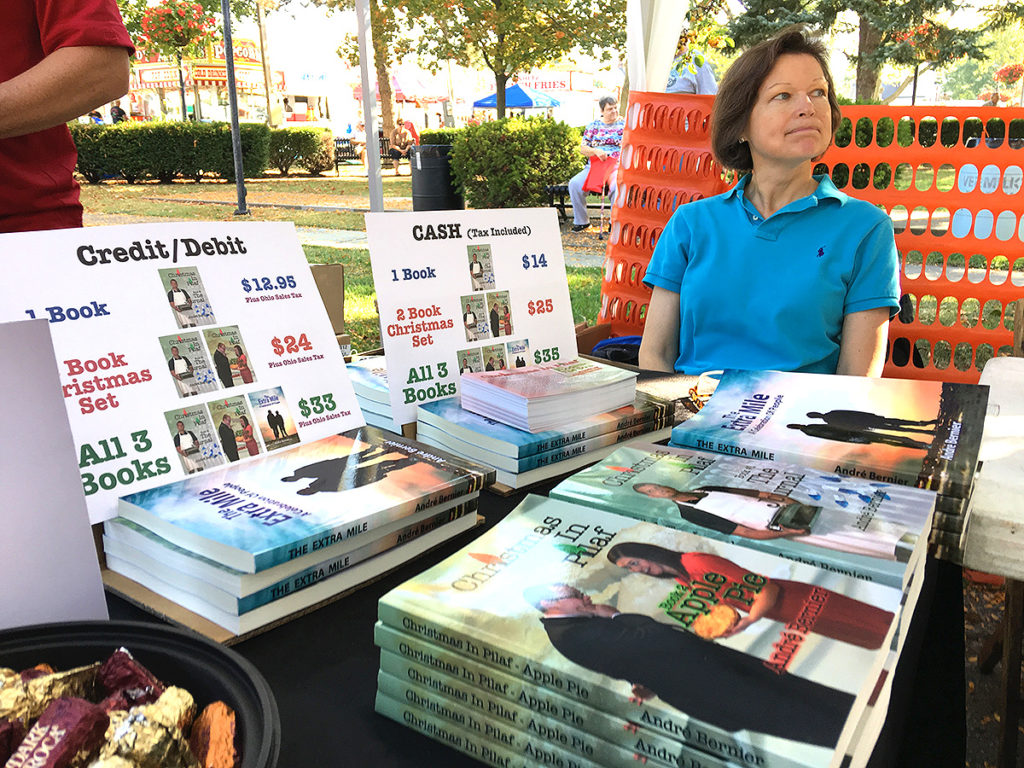 Here is one of the couples that decided to purchase the three-bundle book set.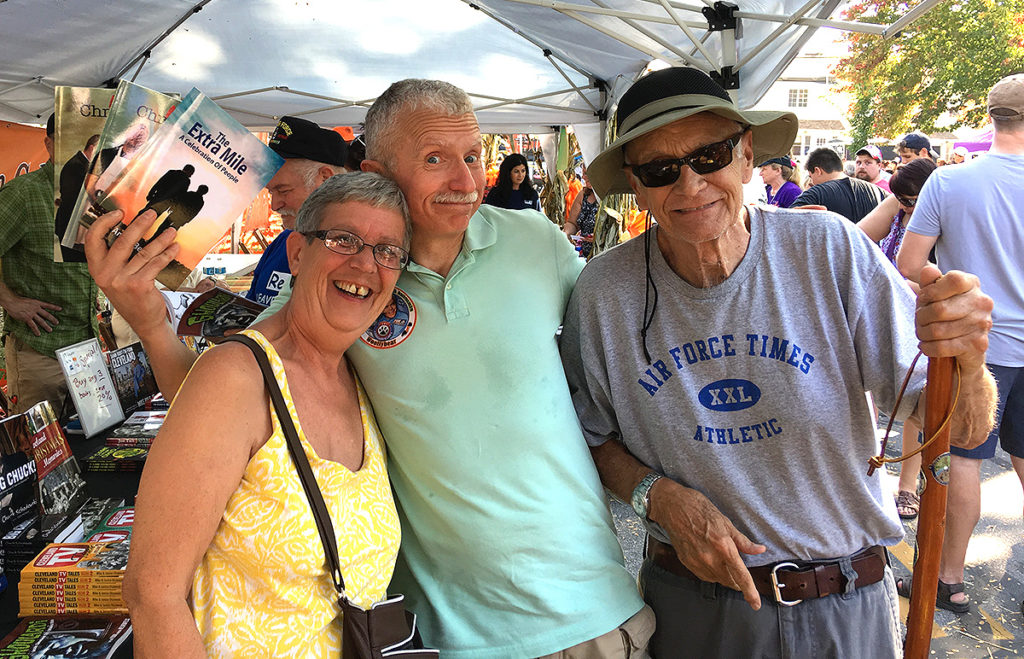 If you have a speaking venue that you believe would be a good place for me to share how the book series came to be, shoot me an email with the venue details. Use pilafpublishing@yahoo.com
I do accept credit and debit cards as well as cash at all sales venues.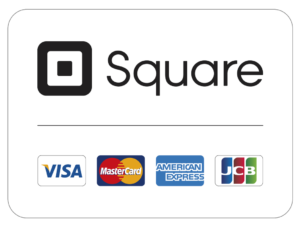 ORDER NOW THROUGH AMAZON: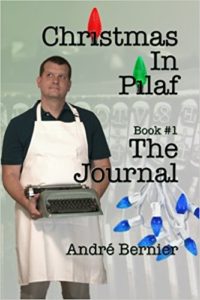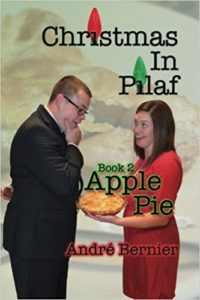 (Click on image for Amazon ordering link.)
My autobiographical timeline, The Extra Mile, is also available via Amazon.com. Click on the book cover below for the link.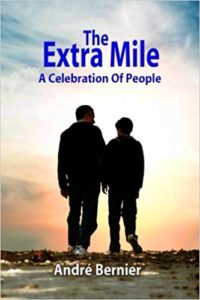 I'll be happy to autograph any and all titles at any book signing event scheduled.